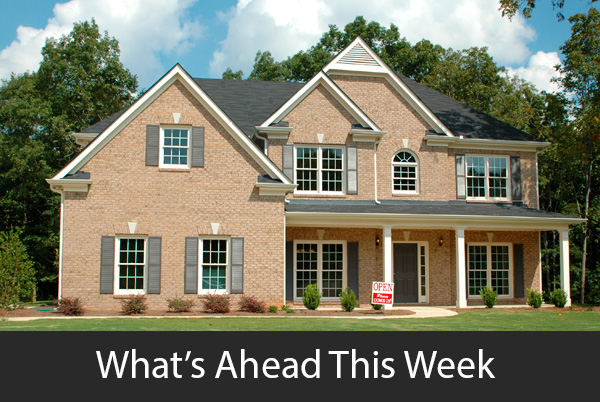 Last week's economic news included readings on construction spending, along with public and private-sector jobs growth. The national unemployment rate, weekly reports on mortgage rates and new jobless claims were also released.
Construction Spending Rises in July
July construction spending ticked up to 0.10 percent from June's negative reading of -0.80 percent. Year-over-year, construction spending was 5.80 percent higher than for July 2017.Public-sector construction accounted for most of the growth and increased by 0.70 percent as private-sector construction projects decreased by -0.10 percent.
Month-to-month spending readings can be volatile, but analysts said that construction spending for the first seven months of 2018 were up 5.20 percent from the same period in 2017. July's slower spending rate suggested that construction projects are slowing.
Given ongoing shortages of available homes, this is not good news for housing markets. High demand has driven home prices up, but affordability has become an issue in areas where home prices outpace inflation and wage growth.
Mortgage Rates Rise as New Jobless Claims Fall
Freddie Mac reported higher average mortgage rates last week; the rate for a 30-year fixed rate mortgage rose two basis points to 4.54 percent. Rates for 15-year fixed rate mortgages averaged 3.99 percent and were two basis points higher.
Rates for a 5/1 adjustable rate mortgage averaged eight basis points higher at 3.93 percent. Analysts said that home prices continued to rise as demand for homes softened Higher home prices and mortgage rates sidelined first-time and moderate-income home buyers as slim inventories of homes for sale sidelined buyers who could not find homes they wanted to buy.
First-time jobless claims were lower last week with 213,000 claims filed. Analysts expected 212,000 new claims to be filed based on the prior week's reading of 213,000 first-time filings. The national unemployment rate held steady at 3.90 percent.
ADP payrolls dropped to 163,000 private-sector jobs in August as compared to 217,000 private-sector jobs added in July. The Commerce Department's Non-Farm Payrolls reported 201,000 public and private-sector jobs added in August, which fell short of the expected reading of 212,000 jobs added and the prior month's reading of 213,000 jobs added.
What's Ahead
This week's economic readings include reports on inflation, retail sales and the Federal Reserve's Beige Book report. Weekly readings on mortgage rates and new jobless claims will also be released.